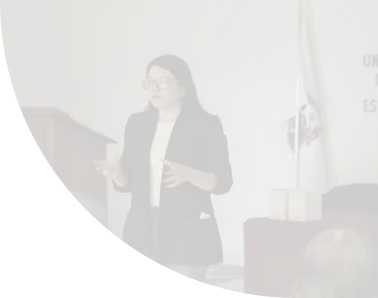 At Blue Trail, we recognize how critical it is to keep our personnel up-to-date, and to this extent, we offer several possibilities to our employees for continuing education:
Training and certifications
Our extensive curriculum combines proprietary and third-party training courses. These courses cover a full spectrum, from soft skills like communication or leadership to highly technical ones like QA automation or artificial intelligence. In addition, we pursue certifications for certain roles (like the SCRUM certification for our team leads and project managers) to reinforce our commitment to highest industry standards.
Lvl-up campaigns
We believe that the better our employees understand the development process at large (QA, project management, communication, etc.), the better their performance. Employees should have at least an understanding of the main areas of software development (QA, project management, etc.). This is the main goal of our lvl-up campaign: to help all our employees improve their performance by better understanding the whole development process.
Mentoring
We encourage our more senior engineers to mentor the less experienced ones to help them perform their day-to-day work more efficiently; a direct consequence is an increased customer satisfaction. It is also a way for mentees to fast track their career progression. Mentoring applies to all areas and levels of our organization.
Coaching
We use a series of techniques (1-on-1s, 360 assessments, etc.) to monitor the progress and performance of all our employees. When we detect potentialities and/or areas of improvement, we offer personalized coaching to give our employees more support to progress faster and better.